Discounts, Promotions & Fees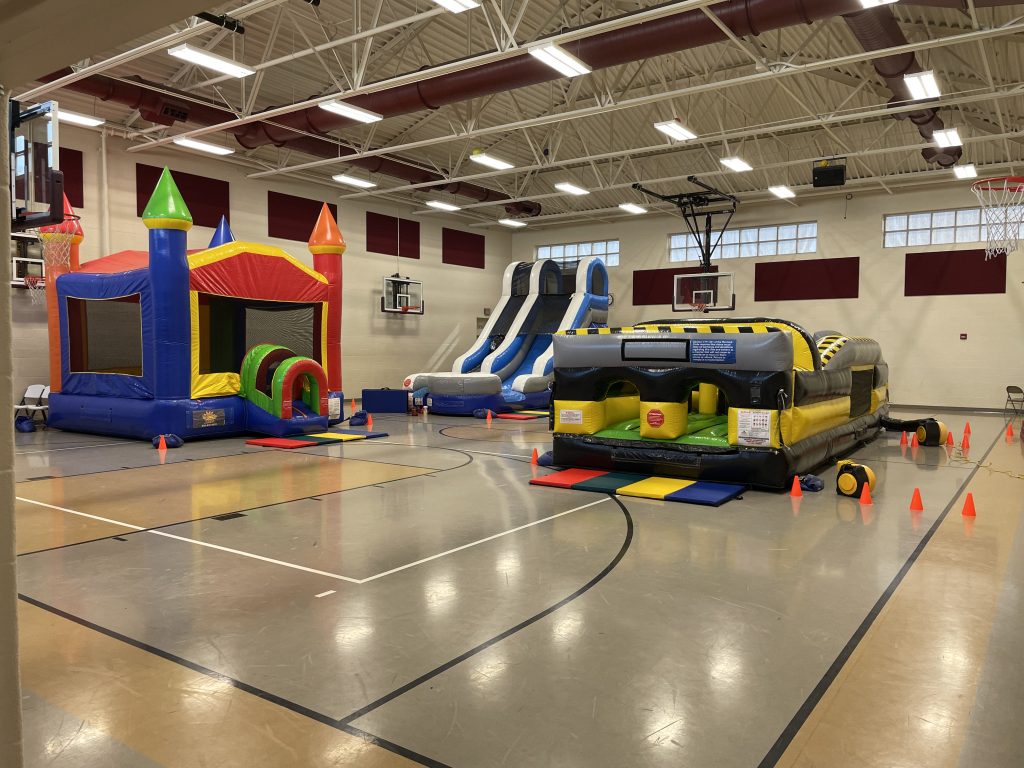 PARTY RENTAL PROMOTIONS 
Check out these totally awesome, time-limited deals for your party or event.
 No price adjustments on items already reserved. Must mention the special offer when booking.
10% Off when you fill out the pop-up form on the website.
$199 Dunk Tank Customer Pick-up Only.
Discounted full weekend rates for most inflatables. 

DISCOUNTED GIFT CARDS 

For a limited time, we're offering Discounted Gift Cards — so you'll get more Awesome for less cash! Our Gift Cards are a great way to start saving for your party and split the cost with a friend, co-worker, or relative. spend $200 get $25 free.
Up to $10 off when you like us on FB and follow us on Instagram.
Also, keep an eye out for special promotions on our social media sites.
Party Package Discounts
Tent Package Discounts
Sorry, these promotions can not be redeemed with other promotions/discounts. Other restrictions may apply. Call for all details.
Fees
Park fee is $100+ for any non-staffed park events 
venue set-ups non staffed are $200+fee
Max capacity fee this fee.15%+ instead of upping the cost on all rentals and closing weekends down early, we are charging a max capacity fee to cover some of these costs. extra call-in staff that is not normal employees, truck rentals, overtime pay, and many more extra costs from an overly busy weekend.
$200+ fee for non-flexible deliveries. Any events that have a timezone associated with them or any events we can not deliver early or pick up late. (more than 2 hours pick-up or delivery)
Same day delivery for tents $200+ fee
Late booking fee less than 14 days before the event $50+ 
Priority delivery fee $200+
Specialty Delivery or Retrieval fee to a CONVENTION CENTER or BEYOND THE LOBBY of a building/hotel: $199+
Specialty Delivery/Retrieval fee for use of ELEVATOR: $49+ (not all items will be able to fit in elevators
Specialty Delivery/Retrieval fee for use of STAIRS: $49+ (not all items will be able to go upstairs)
Specialty Delivery/Retrieval fee to or through ODD SPACES: $49+
INSIDE OPERATION fee for inflatables or large items: $45+ during April-October; NO FEE November-March.
Fee for larger events requiring ADDITIONAL STAFF for setting up and tear down: $99+
ONSITE MANAGEMENT fee for larger or detail-oriented celebrations: 10-30% of booking cost.
Delivery on or around a HOLIDAY may incur a Specialty Delivery fee and/or additional rental fee.
Specialty Delivery fees are added to any other fees already part of your order.
A $100+ cleaning fee will be assessed if items are returned with excessive dirt, Mud, or debris or if anything needs to be cleaned upon pick up of rental items. 
There is a  $200+ cleaning fee for any animal waste clean-up. 
A $100+ cleaning fee will be charged if items are left under or in the way of the rental items. this includes all table clothes cups, food, drinks, or any trash at is on any piece of rental items upon pick up. 
 Delivery is curbside unless noted otherwise on invoice/estimate. 
Set-up fees are a separate line item. 
  There will be an additional charge of $100+ for any items that have to be removed before we can pack up our equipment.
All chairs and tables should be stacked in designated locations in the same way they were dropped off or picked up. If chairs and tables are not stacked or folded, there will be a fee of $1 per chair or $2 per table that will be charged to the rent
Delivery for Tents, Tables and Chairs are delivered on  Thursdays and Fridays.  Pick ups for Tents are on Mondays and Tuesdays.  
Any set-up or teardown on any other day will be charged a $150 fee.
Same day delivery and pick up is $300 extra.
Late night pick up is an extra $25 per hr past 8pm or before 8am